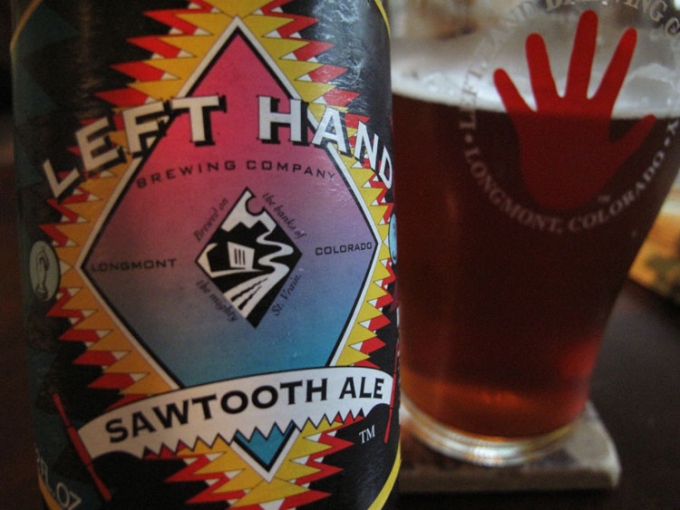 So I've been pondering where to begin, where to begin?
Then it hit me, at the beginning! For me it was in September of 2007. We had stopped in a tiny little town for lunch and we discovered Brew's Café in Grandville, Ohio. They handed me a daily draft list (30 lines long), divided by style. I chose the
Left Hand Brewing Co
., Sawtooth Ale. Seems cheesy now, but as a carpenter, I liked the name. Bam! That was all it took, my journey into craft beer started that moment.
Sawtooth is listed as an American style ESB. Medium bodied with an amber color and at 5.3%, not to heavy on the ABV. It's a great gateway brew! Left Hand will always have a special place in my heart, being my first favorite micro brewery.
From there, I started slow. One thing was certain, I loved the hops. I'm always on the lookout for a great IPA. Eventually I would try more and more, always finding some brew that would take me to the next level. I truly believe in baby steps, but today I search out anything and everything I can get my paws on... and now I have an outlet to share my finds... on with the journey...