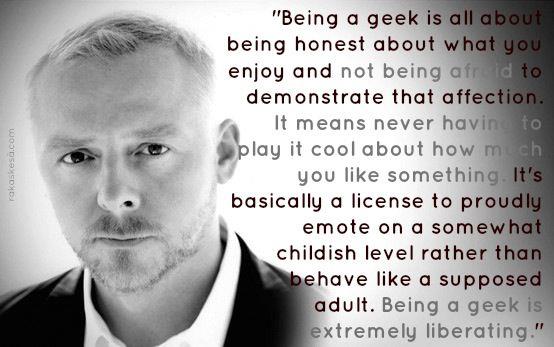 I am not a beer snob! Who would want to be snobbish about such a great and fun thing as good, craft beer?!? I am a beer geek, true and proud...
If you purchase a beer because the brewery changed the label, you might be a geek.
If you'll buy a beer because of the cap, you're probably a geek.
If the first thing you do before a trip is research the breweries and bottle shops in and around your destination, you are technically savvy and a geek.
If the closet in your spare room is 'the cellar', you're a geek (if there is another closet full of still boxed action figures and toys, you're probably a multi-leveled geek)
If you'll wait in line for six hours to buy a bottle of beer and then walk six minutes to your car to drive 350 miles back home, you are
my kind
of geek.
I admit I spend a lot of time daydreaming about beer. My favorite day of the month is when the mailman brings me the latest
Beer Advocate
magazine. I can talk beer all day long; however, I also love music and movies, art and architecture…the list goes on.
As much as I like to sample, I like to share. I'm not heavy into trading with strangers, but if a friend is coming home for the weekend, by all means, I will trade all I can.
While I may not care for all beers, I will not turn my nose up to yours. As a geek, all I can hope for is, that people be open to trying new things and seeing all that craft beer has to offer.
The photo below is my refrigerator: I make magnets from stickers, labels and caps. It's all about the beer!